Cupola Options
We offer an extensive number of cupola options to ensure we get your cupola exactly the way you want it. Whether it is making modifications to the rooftop, midsection, or simply adding some molding, these options are certain to add appeal to your cupola as it adorns the top of your home, barn, garage, or building.
Review our list of options below. This is not a complete list, and we do many other types of modifications and upgrades to our cupolas. Review our Custom Cupolas for ideas and inspiration.
Give us a call at 800-330-6972 to discuss these.
Cupola Base and Crown Moulding - Moulding can be added to your base and/or midsection to add a bit more style and curb appeal.
Metal Rooftop - All of our cupolas can either come with a copper rooftop, or a metal rooftop.
Hinged Window - Very common for customers who put a lantern or light fixture inside the cupola. Makes for very easy access from the outside.
Lantern Mount - Makes your cupola ready to accept a simple light bulb or one of our lanterns.
Lanterns - Lanterns can either hang from the top of the cupola, or be installed using one of our lantern mounts above.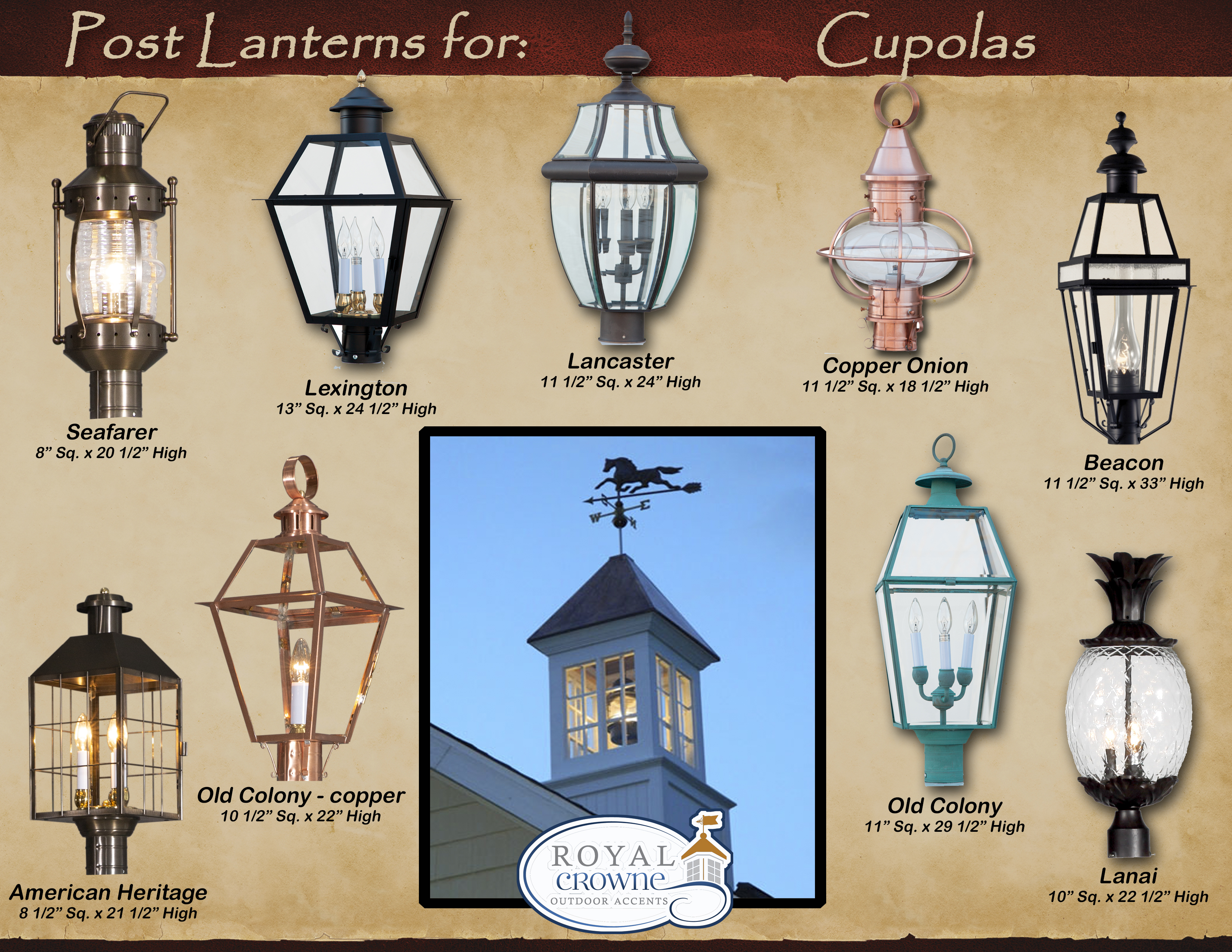 Painted Cupola - A very common option for customers who want the cupola to match a house, shed, barn, or garage.
Clapboard Base - Adds a bit of style and curb appeal to your cupola.
Board and Batten Base - Adds curb appeal and charm to your cupola.
Base Flashing Kit - Not required, but common for installing cupolas on a seamed rooftop.
Copper Louvers - Adds beauty and curb appeal to your cupola.
Colored Louvers - Adds style and beauty to your cupola. Common for metal buildings and sheds.
Seamed Rooftop - A nice option for cupolas installed on metal roofs/buildings and other buildings looking to at curb appeal.
Victorian Rooftop - A nice feature for a customer wanting a different style rooftop.
Bell Rooftop - Perfect for a customer wanting a bell shaped rooftop.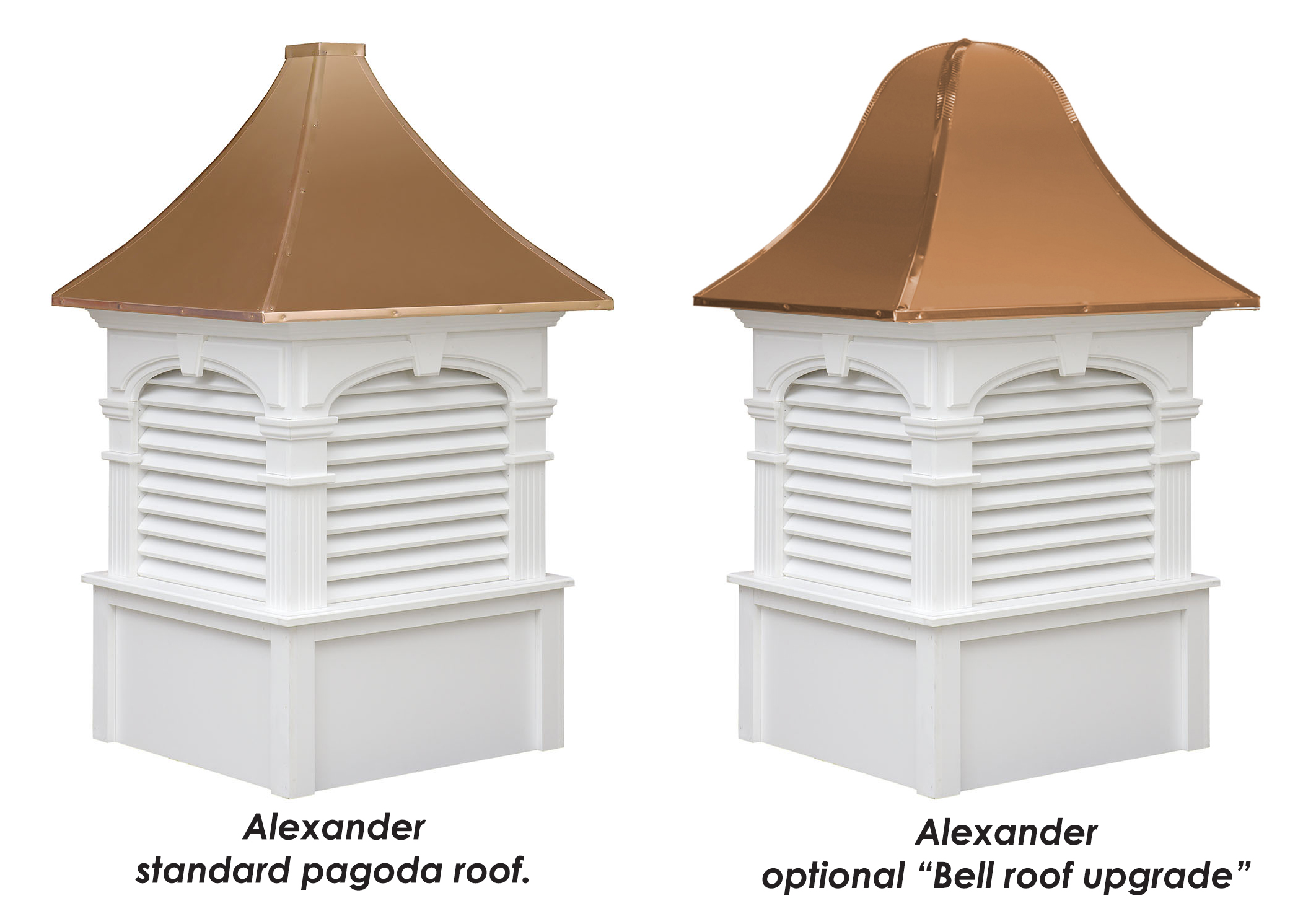 Vintage Metal Rooftop - A different look than copper or a metal rooftop.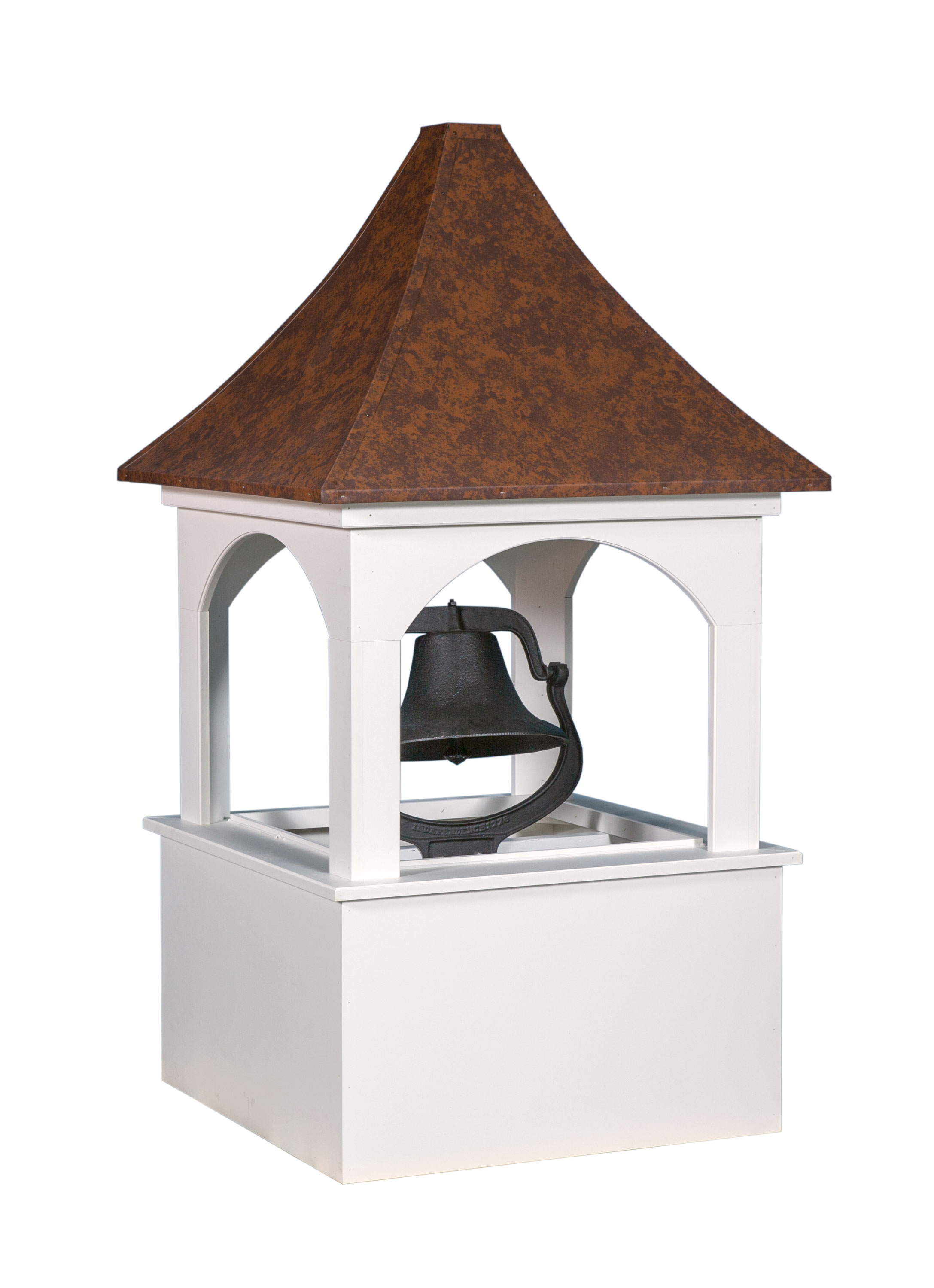 Liftgate Delivery Service - Some customers don't have equipment at their home or job site to unload a larger cupola. Lift delivery service will provide a method to get the cupola off the delivery truck and on the ground where the shipment and packaging can be disassembled and the cupola can be moved around easily in it's 3 sections.