Sizing Your Cupola
Sizing your cupola is a very important consideration when determining what cupola is right for you. To assist you with this, we have developed a Cupola Visualizer program that allows you to input the size of your structure, along with a few other variables, that will give you a rendering of the selections you have made. Our customers love using this tool.
Click on the image below to utilize our Cupola Visualizer Tool.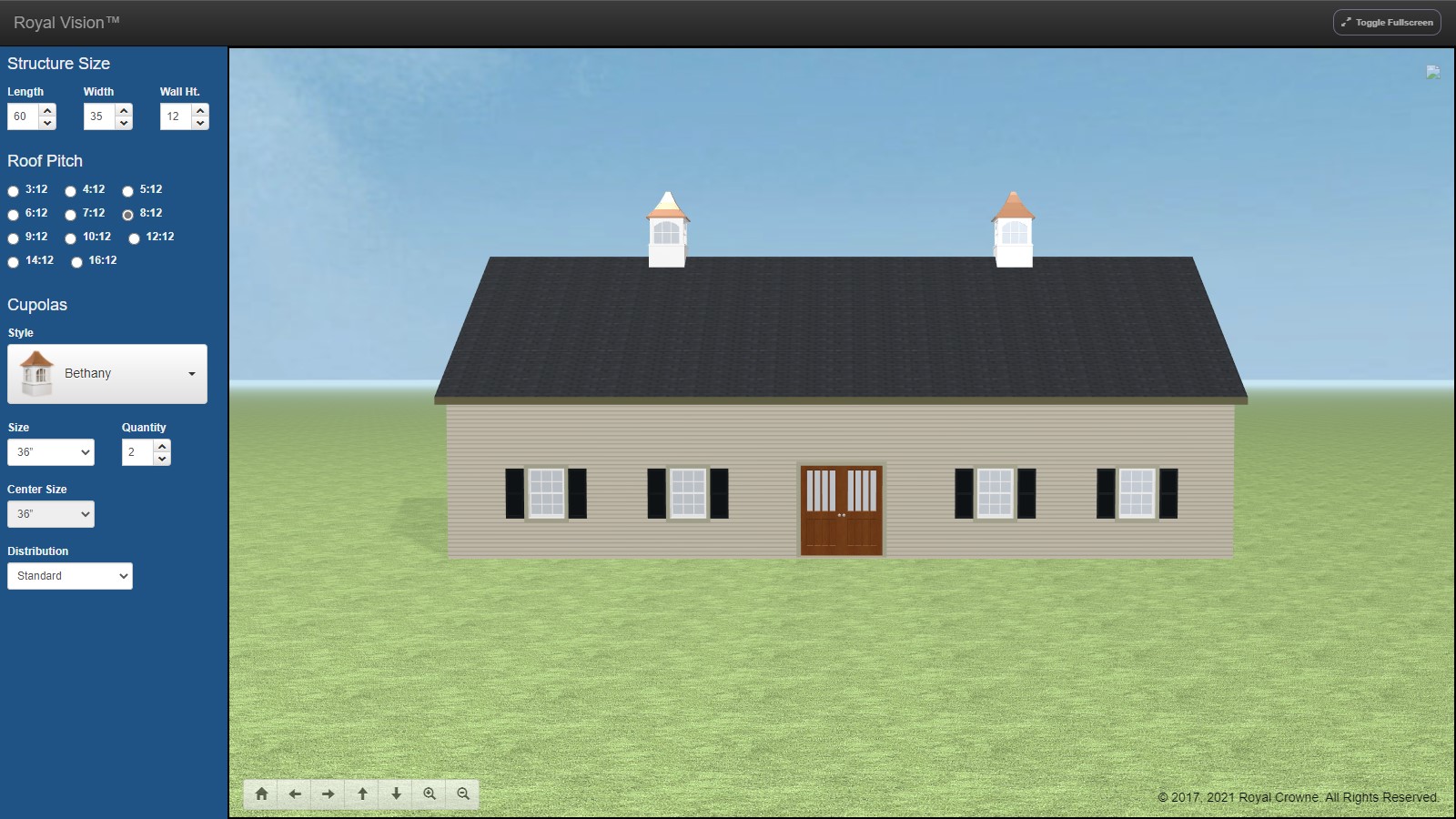 Also, below you will find sizing guidelines.
Selecting The Right Size Cupola
Before deciding which style cupola you're interested in, you should figure out what size cupola will fit your roof. Cupolas make distinguished additions to homes, sheds, barns, garages or any other outdoor structure. Our cupolas are used as a decorative accent to your building - let's ensure we get the correct sizing.
"Size" of our cupolas refers to the measurement across the bottom of the cupola's roof.
How to choose the right size cupola:
A good rule of thumb for selecting the right size cupola is to use 1.0" - 1.25" of cupola for every foot of unbroken roofline - the key is the unbroken roofline measurement.
If you are considering 2 cupolas, a good rule of thumb is to use 1" of cupola for every foot of unbroken roofline measurement.
Please see the examples below.