Offering the largest selection of cupola kits and vinyl cupolas for barns, homes, metal buildings, and garages.
We are proud to be the leading provider of cupola kits to both home owners and construction contractors. Our unmatched price, quality and service ensures that we will meet our customers needs for any size or type of cupola. We can add both style and function to any barn, shed, garage, or home. Contact us today with any questions you have.
Cupolas for Sale
We offer cupolas made of a number of materials. Our vinyl cupolas are made of a maintenance free and weather resistance Azek PVC vinyl material. Our metal cupolas feature a base and rooftop that we can paint any color for you at no charge. Our wood cupolas are constructed from the finest grade of western red cedar. Our copper cupolas are made from a pvc vinyl clad in 24 gauge copper giving you that old world distinction.
Take a tour of our Cupola Kits For Sale by watching this video that shows the elegance they can add to any building.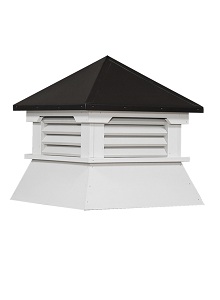 Vinyl cupolas are the most popular cupola on the market today. They are maintenance free and weather resistant. Take a look below at the largest selection you will find with many shapes and sizes. Pay close attention to ...

View Products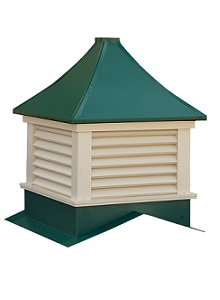 Are you looking for a shed cupola or one for a metal building? You have come to the right place. Our shed and metal cupolas are perfectly designed for any building, especially sheds, barns, and metal buildings. Tool shed ...

View Products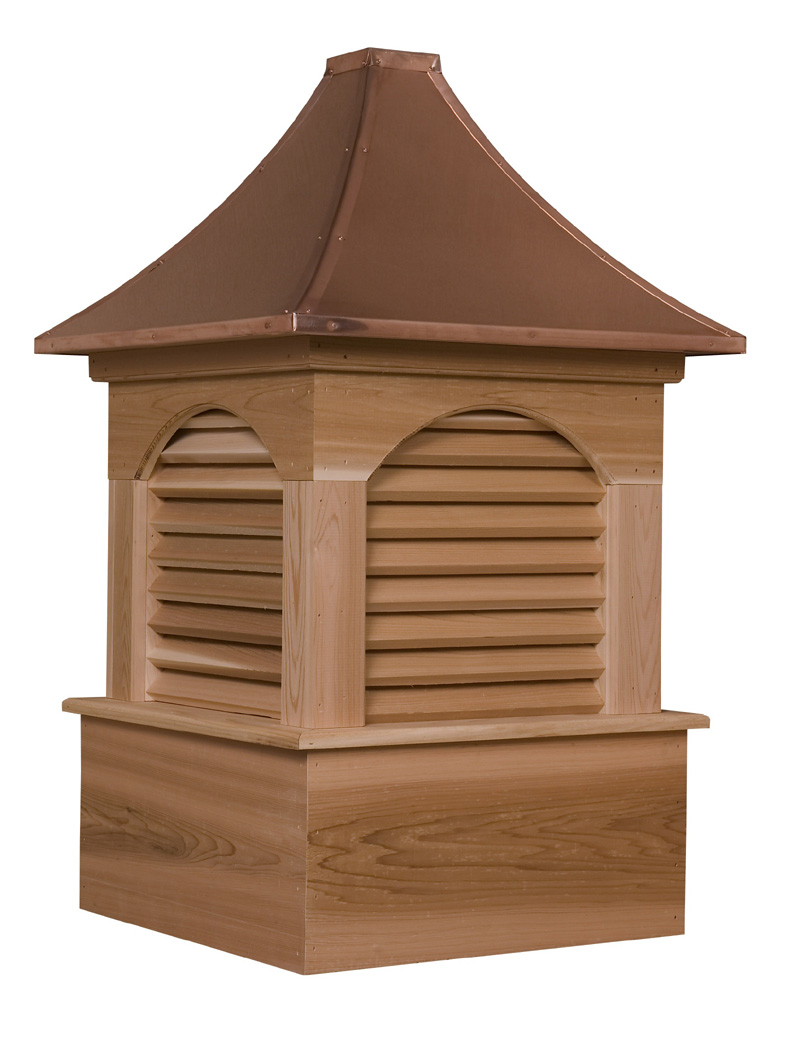 Our large selection of wood cupolas offers you red cedar cupolas and natural pine cupolas. We also have board and batten cupolas perfect for sheds or barns. Our variety offers you square based and octagonal based wood cu ...

View Products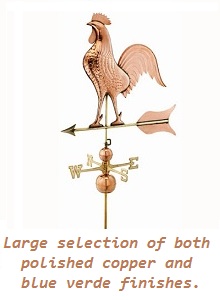 Weathervanes are a perfect way to enhance the beauty of any of our cupola kits. These add an elegance and element of charm to any rooftop cupola. Our copper weathervanes and cupolas are compatible with one another so the ...

View Products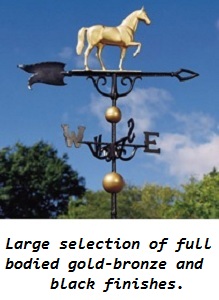 Our aluminum weathervanes are highly unique and eye-catching. These products will last for many years as they are made from rust free materials. Aluminum weathervanes also cost less than most comparable copper weathervan ...

View Products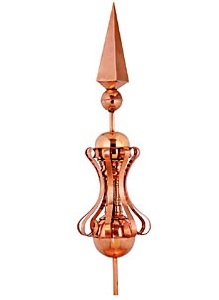 Copper finials add that elegant touch to your home, garage, barn, shed, garage or other structure. Whether the copper finial adorns the top of one of our cupola kits or is mounted directly to the roof, finials are sure t ...

View Products
Our cupola kits come in three sections including the base, midsection, and roof. This makes for easier handling and installation. We are proud to say our products are handcrafted in the U.S.A. and our prices are unmatched.

Our products are built to last using solid PVC vinyl(AZEK), red cedar, white cedar or solid white primed pine and have 100% pure copper roofs or aluminum metal roofs ensuring your barn, shed, pavilion, or any other structure will have a product adorning its rooftop that will last a lifetime. Our vinyl cupolas are completely weather resistant and maintenance free. Our copper weathervanes are crafted using 100% pure copper and are weather resistant and maintenance free. Our extensive amish-made product offerings ensures that we will provide you with the elegance that you are wanting to add.
Watch our Youtube video of our Cupolas Kits and pay close attention to the detailed craftsmanship that make our cupolas the preferred on the market.