SOME OF OUR WORK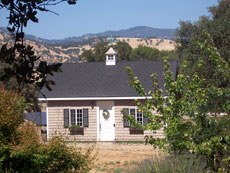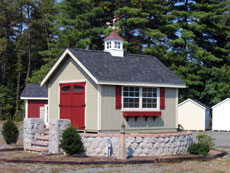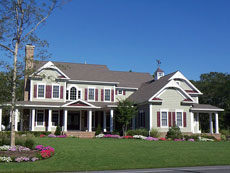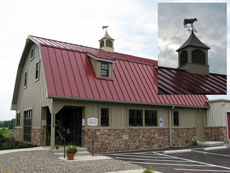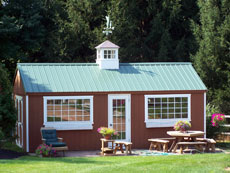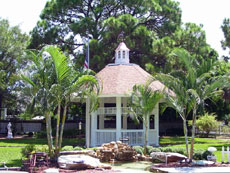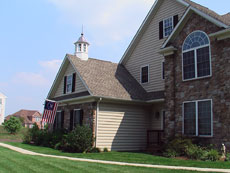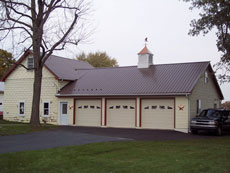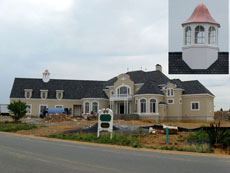 Country Cupolas and Weathervanes
Country Cupolas and Weathervanes is proud to be the leading provider of cupolas to home owners, construction contractors and builders, and commercial and institutional builders.
Increase the Beauty and Value of Your Home or Business With A Stylish Cupola
You can choose from finishes made of:
To enhance the look and architecture, our products are commonly installed on the rooftop of almost any building including homes, sheds, barns, gazebos, and garages.
Our weathervanes are a perfect way to accent any of our products. We also offer the upfront lowest price guarantee. Take a look at any one of our products, and you will see the detailed craftsmanship—which is why so many people prefer our products.
Wide Selection
Our wide selection and style of products ensures we will have the perfect one for your needs. From vinyl, wood, or copper finishes, or windowed or louvered in the midsection, we have the right product for you needs. Our products make a wonderful addition to any outdoor structure or garden setting and will add beauty to last a lifetime.
Our cupola kits come in three sections including the base, midsection, and roof. This makes for easier handling and installation. We are proud to say our products are handcrafted in the U.S.A. and our prices are unmatched. Our products are built to last using solid PVC vinyl(AZEK), red cedar, white cedar or solid white primed pine and have 100% pure copper roofs or aluminum metal roofs ensuring your barn, shed, pavilion, or any other structure will have a product adorning its rooftop that will last a lifetime. Our vinyl cupolas are completely weather resistant and maintenance free. Our copper weathervanes are crafted using 100% pure copper and are weather resistant and maintenance free. Our extensive amish-made product offerings ensures that we will provide you with the elegance that you are wanting to add.
Enhance the Beauty of Any Structure
There are many ways to enhance the beauty of your building. Many customers use louvered cupolas to provide ventilation to their structure. Many customers also use windowed cupolas with a lantern inside giving the cape cod appearance. Many customers requirements are dictated by the base they require. Most require a square base cupola, both others require an octagon base or a hexagon base if they plan to install atop a gazebo. Our vinyl products are some of our most common products we sell because they are maintenance free. If you don't see what you are looking for, we also design and build custom cupolas.
Browse our products today to find out why we are the preferred provider on the market.